Congratulations to our friends at Heritage Tractor on announcing their nine store expansion!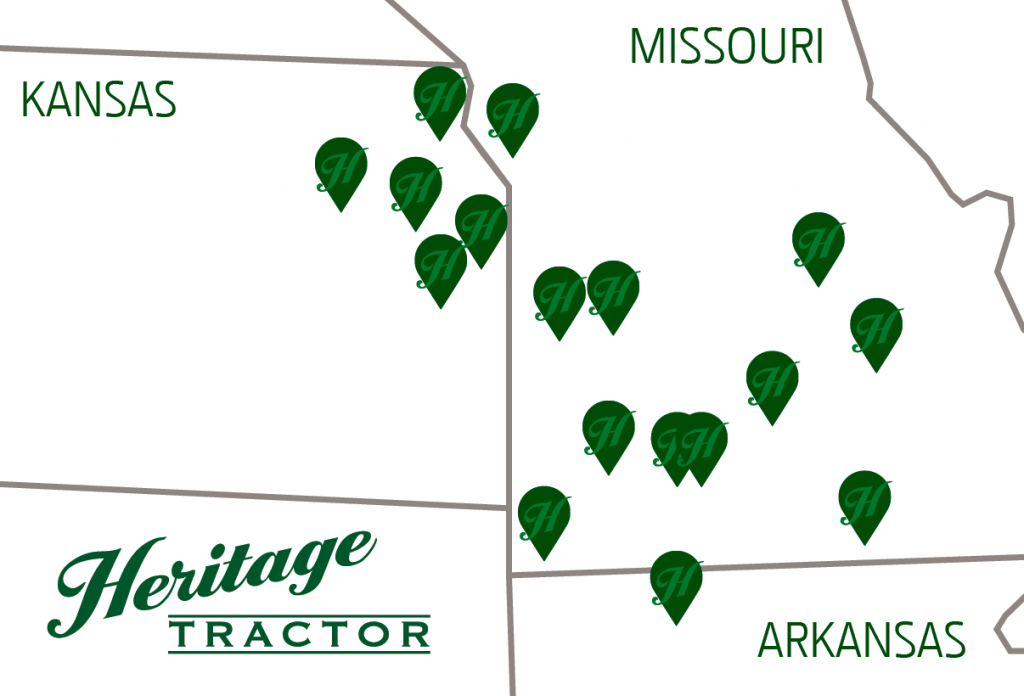 Heritage Tractor, a Midwest John Deere dealership, announced that it has entered into a purchase agreement to acquire Larson Farm and Lawn, a full-line agricultural parts and service dealer group with nine locations throughout Missouri and Arkansas. The expected close date for the acquisition is Monday, May 7, 2018.
This expansion presents an ideal growth opportunity for Heritage Tractor to increase the number of communities the company serves with a full line of John Deere equipment. Heritage Tractor will now have 17 locations in three different states.
Kansas – Atchison, Baldwin City, Lawrence, Olathe and Topeka
Missouri – Adrian, Clinton, Smithville, Rogersville, Anderson, Nixa, Freistatt, West Plains, Lebanon, Rolla and Jefferson City
Arkansas – Harrison
Glenn Larson, President and CEO of Larson Farm and Lawn, said that it is important to him to pass his dealerships on to the next generation of owners and managers with a similar mission.
"We are delighted to join the Heritage Tractor team," Larson said. "Larson Farm and Lawn has always focused on providing our customers with the ideal customer service experience, and empowering our employees with quality and meaningful work. Heritage Tractor shares our same mission and we're excited to join forces in helping our longtime customers and employees continue growth and success moving forward."
"The collaboration of 17 locations will benefit each and every one of our customers," said Ken Wagner, owner and CEO of Heritage Tractor. More locations will increase Heritage Tractor's parts and service capacity and a present a larger inventory of new and used equipment.
Heritage Tractor's geography may be changing, but the company's goal will always stay the same: to provide superior service with honesty and integrity to every customer who walks through the door. For updates and more information about the new locations, visit HeritageTractor.com/Announcements.